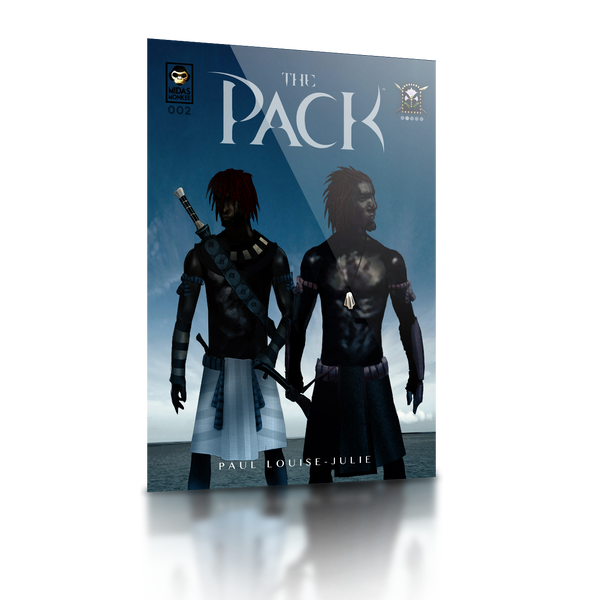 The Pack 002 (Digital)
Regular price
$7.99
Sale price
$6.99
---
After a daring escape from Pharaoh's stronghold, Khenti is back on the run. Now, he races towards the Old Capital where he must meet up with his brother Nekhet if they are to still make it to Nubia...and freedom. 
Issue 2: Brothers Out of Bond is the second installment of the Five Part "Egyptian Saga" by Paul Louise-Julie.
This is a Digital Copy. Your choice of PDF or CBR.