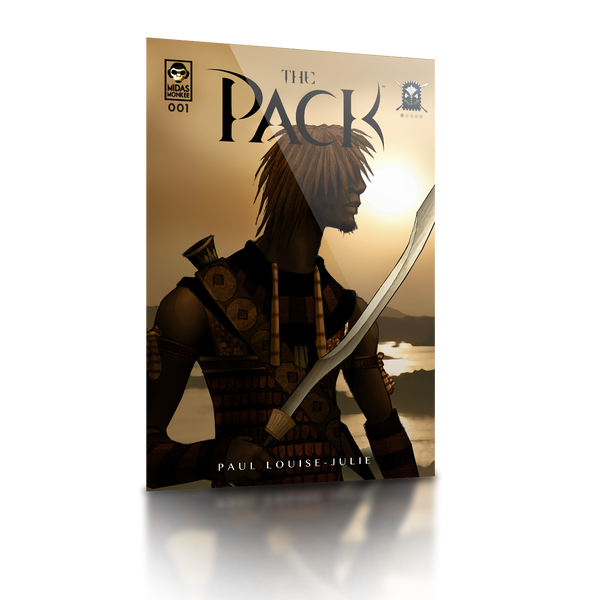 The Pack 001 (Digital)
Regular price
$7.99
Sale price
$6.99
---
 Former Assassin Khenti is now a fugitive from the Lotus Kingdom and running for his life. His only hope is to reunite with his brother Nekhet and escape to Nubia. However, he soon finds that there are much more dangerous things then soldiers lurking in the Egyptian Marshes... 
Issue 1: A Wolf in Egypt is the first installment of the Five Part "Egyptian Saga" by Paul Louise-Julie.  

This is a Digital Copy. Your choice of PDF or CBR.